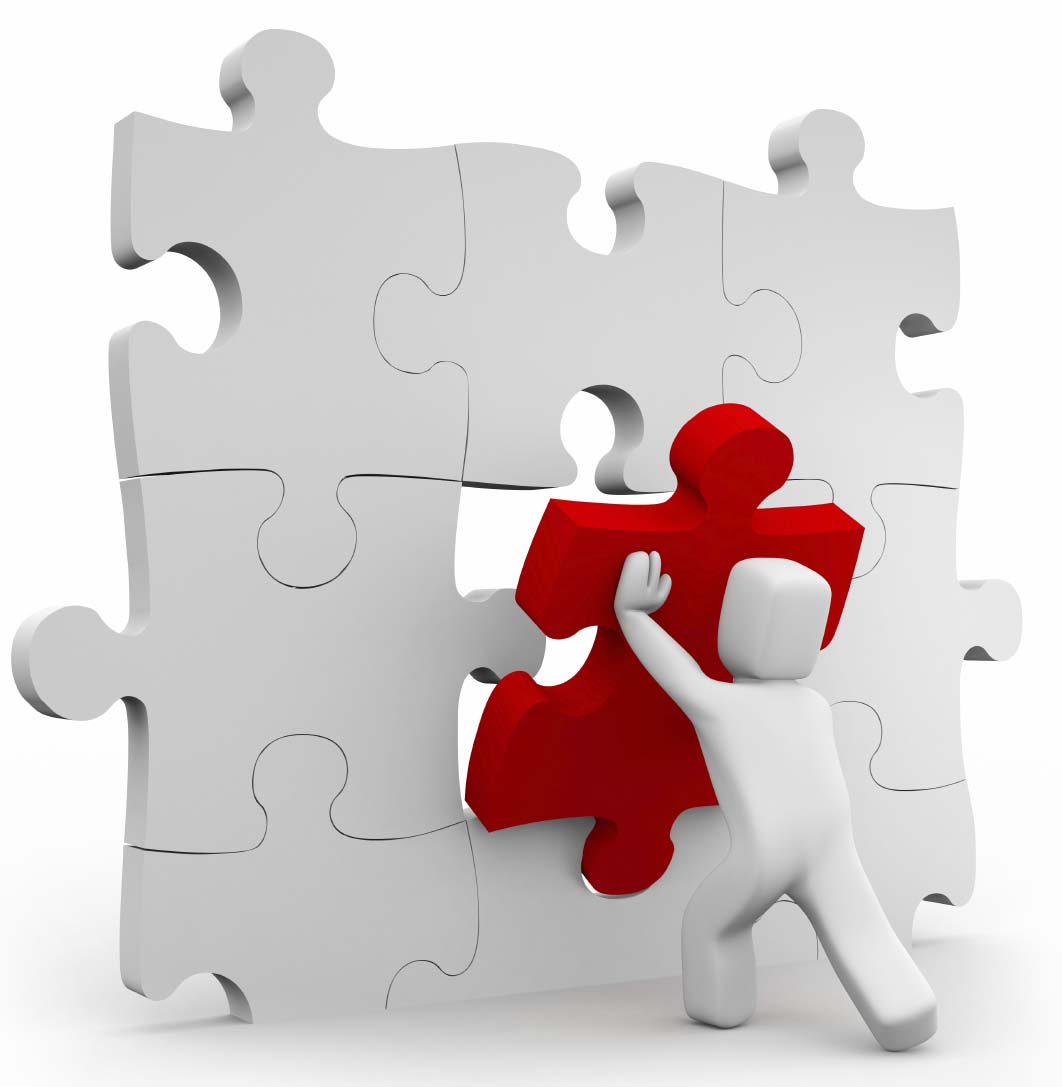 1 August 2015
Parcel Locker: The Answer To The Missing Puzzle Piece
Will lockers be the solution for final mile home-delivery?
In Canada, merchandise lockers are still a fledgling technology. But after completing field tests this spring, they will provide the missing piece that solves the B2C home-delivery puzzle.
These next-generation lockers are a far cry from those we remember from high school. Since the 21st century models sit outside, they are solidly built not only to withstand harsh weather but also to resist vandalism and break-ins. The latest digital technology provides them with both real-time links into the so-called Internet of Things and direct connections to screens belonging to shippers, carriers and consumers.
Such click-and-collect, self-service lockers may possess the power to shake up supply chain processes the same way ATMs modernized banking and finance practices in the late 1960s.
Says Jim Bena, Burlington-based UPS Canada's vice-president of marketing,
"In a recent survey, customers said they wanted more channels, choices and convenience."
Once lockers spread across Canada, on-line shoppers will see their wishes come true. Just like when ATMs popped up in every bank branch, consumers will be able to find lockers close where they live, work, play or shop. There, they can retrieve their Internet purchases any time of the day or night without having to wait in line and deal with people behind counters.
Says Tony Jasinski, Toronto-based CEO of kenmarkstorymarchP1020149 which produces and distributes the lockers, "We plan to launch about 100 locker banks or APMs (automated parcel machines) in the GTA starting in April, another 100 by the end of May and then about 1,000 by the end of the year in most major Canadian cities. (Each APM has 66 individual parcel compartments in three different sizes.)
"The lockers are agnostic- open to all shippers, carriers and consumers- accessible 24/7, digitally connected, externally located in various safe, secure and convenient locations. These include outside supermarkets, pharmacies, dry cleaners, gas stations, malls, convenience stores etc. – wherever consumers go to shop or run errands."
Picking up parcels at InPost Open Network sites is simple. On-line purchasers identify themselves to the system by flashing onto the locker interface screen their QR symbol on their smart phone. It looks like a square bar code with symbols instead of bars and numbers. Or, they can type in a six-figure ID code sent by e-mail. After one of the locker doors pops open, consumers remove their parcels and then close the door. The system can issue a delivery receipt on the spot or ask consumers if they want one e-mailed to them. The entire transaction takes about 10 seconds.
The sites are well lit and outfitted with three cameras to ensure security. If there is any suspicious activity, loud horns will sound and control-room staff can alert the police if needed.
Although parcels can stay in lockers for up to three days, Jasinski explains that most people pick them up within three to six hours. If three days are not enough, the system will ask consumers for further instructions.
Besides making deliveries more convenient for on-line buyers, lockers will also reduce costs for shippers (e-retailers) and carriers by boosting last-mile delivery efficiency and productivity. First up is delivery density-drivers can drop off many more parcels at a bank of lockers than at a home address. Overall, such high-volume deliveries save carriers time, space and fuel. Lockers make B2C deliveries one-and-done events – eliminating the hassles and hazards of follow-up deliveries or storage at alternative pick-up sites.
In this way, they free up space on trucks and in depots for other revenue-generating uses. Besides making fewer drop offs, drivers can also fill lockers in the middle of the night, avoiding traffic congestion. Finally, lockers are truly two-way receptacles – they serve as both the last stop for a parcel delivery or the first stop for a product return. Simplifying and automating reverse logistics for on-line purchases alone may persuade more retailers, carriers and consumers to jump on board.
Most important, such benefits help wring out costs from B2C home deliveries. UPS estimates that labour and fuel cost reductions alone from cutting one minute from a driver's time per day saves the firm US$14.5 million per year. Of course, all this money flows directly to the bottom line.
Business partners hosting locker sites benefit from higher customer traffic. For example, consumers picking up parcels at a gas station are also likely to fill up before they leave.
In addition, lower freight rates may offer retailers more price flexibility. They can lower the minimum purchase levels for free delivery kicks or remove the charges completely. As well, they will achieve higher customer service and satisfaction levels thanks to hassle-free, last-mile deliveries not to mention simpler returns processes.
Oddly enough Central and Western Europe postal authorities are currently the world leaders in locker deployment. That's no surprise for the logistics-savvy postal agencies in Western Europe-Germany, the Netherlands, France, the United Kingdom and Scandinavia. They launched banks of lockers to handle soaring parcel volumes resulting from the skyrocketing growth of on-line shopping.
Martin Graham, Toronto-based president of the Metro Supply Chain Group Inc. estimates that the UK, home to some of the world's most active on-line shoppers, now boasts about 1,100 banks of lockers. (His firm is assisting InPost Canada with its launch.) According to a recent survey, in Britain close to 15% of overall retail sales are made on-line. In the U.S. it's 9%, and Canada it is 6%.
In preparation for the 2014 Christmas holiday volume, Finland's national postal operator, Itella, installed 150 new terminals. Its network of automated parcel collection sites now total 460. Its research shows that 27% of its consumers use parcel lockers and that about 10% of all consumer packages are now delivered to lockers. Itella began piloting lockers in 2008.
But in Central and Eastern European countries such as Poland, Estonia and Latvia etc. the driving force behind launching lockers was simply to overcome their basic lack of parcel delivery staff and infrastructure.
In contrast, North American post offices-the USPS and Canada Post- are only just starting to play catch up. The USPS has recently launched its gopost initiative with test sites in New York City and Washington DC.
After registering on the USPS gopost website, applicants receive an account number, access card and a PIN for opening lockers. Rather than their using their home address when ordering on-line, they enter the location of the parcel locker together with their account numbers. After the order is delivered to the locker location currently in post offices, users receive an email notification.
They can retrieve their parcel in much the same way InPost Canada customers will as described earlier. Despite its recent strategic shift to delivering parcels, Canada Post has so far not issued any major public statements about introducing lockers.
Lockers come in different flavours. In contrast to Jasinski's agnostic approach, other secular or in-house systems exist. These include Amazon's extension of its Amazon Prime delivery system and Wal-Mart's 'grab and go' on-line service. These systems focus on faithful customers since the lockers are restricted to holding products they sell. In addition, Wal-Mart lockers are often located inside their stores or malls, which limit consumer access.
Although Amazon lockers were launched a while ago, there are reports that many potential partners are reluctant to have them near their own outlets for fear of losing customers to them. Similarly, some carriers are also wary of Amazon "muscling in" on their turf by developing their own competing delivery systems such as drones.
In the US, there is a growing trend among big-city apartments, condos and co-ops as well as office buildings to install lockers for receiving tenants' parcels. Demand snowballed after occupants' on-line purchases swamped front desk staff's ability to handle, store and secure the growing avalanche of deliveries. The solution was to install lockers where carriers including USPS could leave parcels safely.
Says Arik Levy, San Francisco-based Drop Locker Inc. CEO, "I started Laundry Locker Inc. in 2005 as a better way for consumers to pick up their dry cleaning and laundry. We have used that experience to expand into all parcel deliveries."
That decision caught the wave of the USPS's recent move to expand its Sunday deliveries of Amazon parcels to 20 cities. Despite his future plans for temperature-controlled lockers that can handle groceries, Levy says he is not currently looking at the Canadian market.
Although lockers have not yet been formally launched in Canada, Jasinski is already looking ahead. He says, "Lockers are not just a B2C fulfillment tool- they also offer B2C solutions. One is to serve as more convenient critical parts storage sites closer to where repair staff are working. Since lockers can be filled each night, maintenance workers can enjoy ready access to what they need and when they need it without having to go to different sources to pick up items or carry them around for long periods of time before actually using them.
"Or companies can keep high-demand items in strategic 'pop up' tool lockers which can be refilled as needed. Such arrangements make repairs faster, cheaper for companies, more convenient for repair staff while boosting customer service and satisfaction levels.
"This also reduces real estate expenses by eliminating smaller in-house tool sheds in favour of renting strategically located public lockers.
Similarly, lockers can serve as a useful pipeline to so-called knowledge workers. These include telecommuters, executives, sale reps, "road warriors" etc. working away from the office. They all can access documents, tools, equipment etc. from lockers closer to where they will be meeting with clients, colleagues and others. And since lockers are secure, mobile workers can ship items back to the office or elsewhere without having to go to a courier office and line up.
Martin Graham foresees that lockers could ultimately transform logistics by unifying all inventory regardless of its status or location into a single deployable asset. Armed with such dynamic fluidity, firms can rely on strategically located lockers as the final node in their inventory grid. From there they can leverage a two-way delivery link with customers, colleagues and employees to move products faster, more conveniently and at lower cost.
By then, lockers will be a soaring supply chain success.
http://www.canadianshipper.com/features/the-missing-puzzle-piece/